Working at Continia
We believe that Continia is an excellent place for people who are passionate about their work and want to make an impact - in their careers, the organizational culture, and the customers.
Below, you can meet some of our colleagues and get a glimpse of what it's like to work at Continia.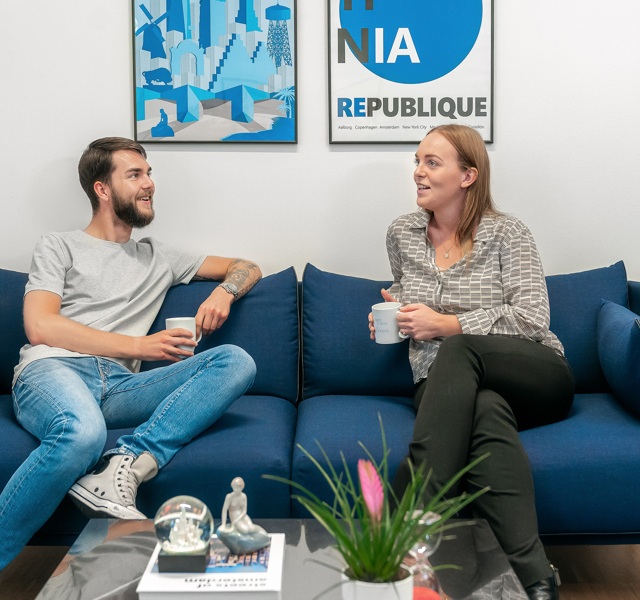 Christina Damsgaard Jakobsen
Payment Support
"I started in 2019, in November, and I've been working in the Support Department for three years.
We have a very relaxed working environment. We joke a lot, and we have fun. I think the tone is very informal, and you'll never spend time alone.
There are always colleagues to talk to, and I laugh every day, so I really love working. Nobody is let down, so you can always get help from your colleagues. They're always ready to help."
Mark Rhodes
Partner Account Manager
"I joined about six months ago, and I've been so impressed with the people and the solutions here. We have a global team of over a hundred people and a variety of backgrounds, of course along with that.
It's one of those things where you just feel like you fit in. Everybody is always very welcoming when we get together for meetings. Everybody is just very interested in making sure that I feel welcome, and we get to know folks. The whole team is focused every day on making sure we do the right things in the right way.
Customers come to us with a lot of different requirements, and every time we say: "Yeah, we can handle that!". It's really a pride thing for the team to make sure that we are helping the community out in that way. It really is a great team to be a part of."
Kirstine Hamlin Christiansen
Content creator
"I've been working at the company for three months, which has been really great in my opinion. Continia allows you to develop yourself. Since starting at Continia, I've been given the option to dig into different areas. There's a learning fund where you can sign up for courses to help develop your skills in a certain area that you think will benefit the company.
If there's one thing that characterizes Continia, it's the social aspect because it makes a very enjoyable environment to work in. It makes every day easy.
The colleagues were really easy to get to know. Everyone is very open, happy, ready to laugh. We have a good time every day. The tone is very casual, friendly... We love cake! And the morning bread, so yeah... It's very easy to get along with everyone."
Josefine Franck
Senior User Experience Manager
"I've previously worked as a consultant with the Dynamics AX ERP system. Since I'd never previously worked with Dynamics NAV, my knowledge of Continia was limited. 
Continia is an entirely flat organization where everyone knows each other, and the CEO's door is always open. It's a workplace where there's room for everyone and mutual respect.
Coming from the consultancy business, where I wouldn't talk to anyone for days, to Continia, which is very social, is a huge difference and increases my spirits. After one week at Continia, I'd already participated in the first two social events with my colleagues.
Employees are given the responsibility and freedom to influence their everyday lives here at Continia. There's general confidence that every person is responsible for their work and can prioritize and perform their tasks well.
I wouldn't hesitate to recommend Continia to others who wish to work in a place with high ambitions, great colleagues, and exciting tasks."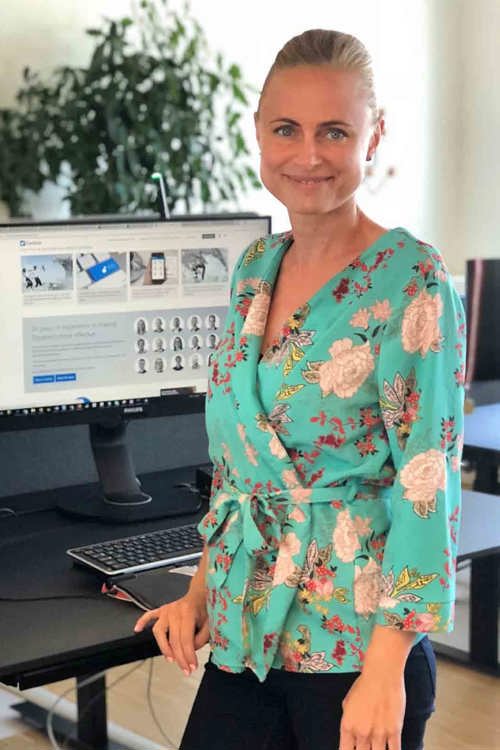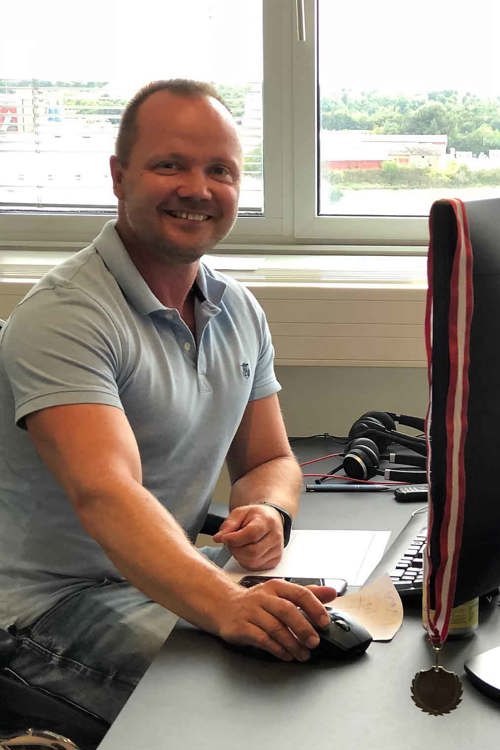 Martin Louis Brix
Test and Support
"I've worked at Continia for approximately 12 years. My primary role here is Supporter and Conceptual Developer for several solutions, including Payment Management. I especially enjoy being able to use my development competencies.
My professional background was very different. Understanding the systems at Continia is easy, as you have great help along the way. This help is emphasized further by the informal tone and relaxed work environment here at Continia.
Engaging in dialogues across different departments to find the best solutions is effortless. You can discuss your thoughts along the way - every opinion is heard and considered.You quickly learn your strengths and how to utilize others' strengths.
When you work closely with a team of specialists, you'll naturally find we make solutions that add high value to finance teams everywhere. 
Everyday life is very dynamic. Some days are hectic, while others provide time for immersion. Our workdays are very exciting and flexible. We keep the good energy flowing and enjoy ourselves.
The overall strength of Continia Software is the close collaboration between colleagues and departments that make us so unique."
Join our team
If reading about Continia excites you, it's about time you apply for a job with us!
 
Job openings