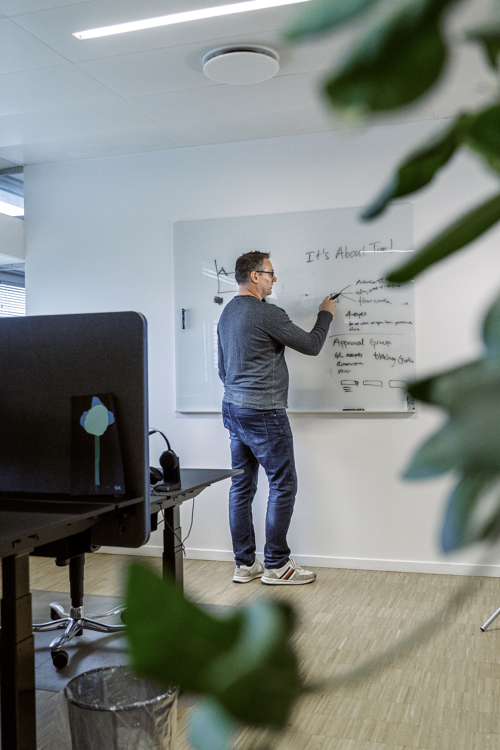 So what is it like working as a Developer in Continia Software? 
First of all, it might depend on what team you are working in. We currently have six key teams building solutions. The solutions are Document Capture, Payment Management, Expense Management, Collection Management and Document Output. In addition to those solutions, we have a platform team that ensures the right common platform for the solutions to run on.
As Continia is an ISV, the work is related to building software products. Typically, long term perspectives are applied to build products of the highest quality. This also gives a less hectic schedule with fewer interruptions in your work (but make no mistake, there is plenty of work). In addition, the software products that are built are widely used, so your work as a software engineer has a much more significant impact than just a single customer.
Our methodology is agile and conducted in development sprints. Tasks are broken down and distributed to the development team. Every day there are standup meetings where progress and issues are discussed. If you are part of the support team, there are also coordination meetings to ensure all support issues are being prioritised and solved.
During a working day, you will often contact other developers to get their opinion on your proposed solutions.  Besides that, you have regular 1:1 meetings with your manager, discussing your topics and development.
For more inspiration on how it is to work for Continia;