TRIMIT is cloud-based business solutions specialized for the Furniture & Interior, Fashion & Apparel and Configuration industries. TRIMIT is powered by an international team of more than 120 people in five countries, 100% dedicated to deliver world-class service to all customers.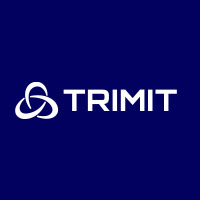 Contact Info
Country
Denmark
Phone
+45 70207970
Testimonials
GripGrab i medvind med løsninger fra Continia & TRIMIT
Document Capture
Expense Management
Der er medvind på cykelstien og fuld fart på hos GribGrab der designer og udvikler handsker samt beklædningsudstyr til cykling og løb. Så meget fart på, at GripGrab begyndte at undersøge, om virksomheden kunne gøre noget for at arbejde endnu mere effektivt, for bedre at kunne følge med. Med løsninger fra TRIMIT og Continia arbejder de nu langt mere effektivt. De er blandt andet gået fra at have en ordreindtastningstid om ugen på 37 timer til nu kun at bruge 5 timer på det.