Inspired by the needs of entrepreneurs in transport and logistics, Go4Logistics (G4L) has developed Go4TMS as a new, innovative all-encompassing solution based on Microsoft Dynamics 365 Business Central, formerly known as Microsoft Dynamics NAV. Go4TMS is a software solution for managing and planning transport by road, sea, rail and air. We offer solutions for each type of transport: groupage & distribution, container, tank containers, short sea shipping, barge and intermodal. The Go4TMS software supports the complete operation of a transportation company, starting from order management, customer service, over planning, purchase and sales invoicing to accounting.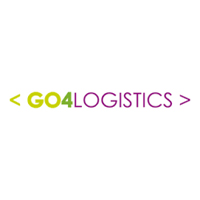 Contact Info
Country
Belgium
Phone
+32489393885
Testimonials
Anaco sails its own course, but allows assistance from Go4Logistics
Anaco is a family business that has been active in inland shipping for generations. The tremendous growth of the company demanded a different way of working. Anaco put every effort in the digitisation and automation of its administrative processes. Go4Logistics has been the ideal partner for Anaco in this respect for several years.